American's still prefer beer as their adult beverage of choice.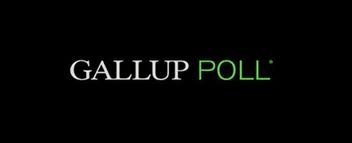 According to a recent Gallup poll, 66 percent of American adults consume alcoholic beverages and among these imbibers, beer is the beverage of choice, with wine following in second place and liquor in third place. The numbers show that, among all consumers in all age groups, 39 percent choose beer as their preferred beverage, with 35 percent choosing wine and 22 percent choosing liquor.
An interesting side note is the disparity in drinking habits based on gender, race, and age. Men prefer beer by a wide margin, but women still prefer wine. When you consider the advertisements for each beverage and the obvious bias toward either men or women, it is clear that men are still perceived as the malt beverage consumers and they do, in fact, consume the bulk of all beer sold in the USA. Most all beer advertising is either geared directly toward men or aimed in a neutral direction. Very few beer adverstisements are focused on the fairer sex, and the reverse is true with wine advertisements.
Another significant difference is with the amount of drinking per person. A roughly equal percentage of men and women count themselves as regular consumers of alcoholic beverages. But men consume significantly more than women, repating about 6.2 drinks per week on average vs. only 2.2 drinks per week per woman. In addition, nearly 30 percent of all men report that they sometimes consume too much booze, while only 14 percent of women report overconsumption.
Then, there is the race factor. White individuals drink more than black citizens and whites also report drinking more on average. Age also seems to influence drinking habits, with younger adults drinking more than senior citizens. Combine all of these statistics, and it is clear that young white males are the most likely to drink and the most likely to overconsume.
Statistics can sometimes conceal as much as they reveal, but in the case of alcoholic beverages, the numbers have been consistent from year to year and continue to trend in roughly the same direction. Women are slowly catching on to the joys of fine brew, but other than that, the preferences and demographic breakdown for alcoholic beverages is about the same today as it was in the past, with little reason to suspect much change in the coming years.