October 27 isn't just the day that falls four days before Halloween. It is now recognized as American Beer Day- a day to celebrate the brewing industry, its history, its influence, and the many great contributions American beer has made to our quality of life.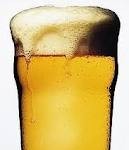 How important is beer? Well, consider these facts: Beer is the most widely consumed alcoholic beverage in the United States, where more than 1,700 breweries produce more than 6 billion gallons of beer each year.  Breweries across America include large, well-known macro- breweries such as Anheuser- Busch InBev, Miller, and Coors as well as regional brands and locally brewed craft beer brands. American pale lager is still the most popular style, but American breweries produce products of distinction across the spectrum.
Industry- wide, the trend is toward craft beer. The big breweries still control the market, but their dominance is waning. The craft beer industry gained momentum in the 1980's, surged in the 1990's, fell back a little in the early 2000's, and is now expanded rapidly again in this, the second decade of the twenty- first century. As tastes continue to mature, there is no reason to believe that this trend will reverse in the coming years.
The American brewing industry has gone through many different phases and has experienced many highs and lows. Yes, the brewing industry was forced to endure the thirteen years of anti- American, anti- freedom insanity known as prohibition during the early part of the 1900's. But America repented for this ghastly sin and repealed the prohibition amendment in 1933. Today, the industry is back on its feet and thriving like never before, with new breweries opening weekly and with malt beverage products that rival the finest in the world.
So, as October 27 winds down, take some time to reflect on the brewing industry and what beer means to you personally. Pay a visit to your local brewery, buy a six pack of your favorite brand, or otherwise find some way to pay your respects to the world's greatest beverage and the men and women who work hard to brew, package, and distribute your favorite brands each day.