There is a new brewery in the state of Texas, adding to the growing presence of craft breweries in the Lone Star State.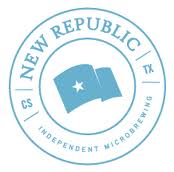 New Republic Brewing, a small startup craft brewing operation located in College Station, has received its license from the Texas Alcoholic Beverage Commission and can now legally produce its malt beverage products. The state of Texas approved New Republic's application in early May, 2011, making the small brewery the newest in what is shaping up to be a year of consistent craft brewery expansion in the state.
Dean Brundage and John Januskey are the two men behind New Republic Brewing. They bring their knowledge of homebrewing to the company and so far, they have two products in the brewing stages: Bellows American Amber Ale and Skylight German Dunkleweiss. They plan to keg their beer and sell it to local establishments in College Station and nearby Bryan. These cities are close to the Houston metropolitan area so, in due time, it is highly probable that New Republic Brewing will sell its products in the Bayou city.   
New Republic Brewing hasn't opened for tours yet, but it plans to do so this summer. The brewery's two founders are ambitious and are fully aware of the marketing and PR potential of tours. They plan to begin tours shortly, as soon as everything is ready.
New Republic Brewing is still young, but its aggressive approach and tasty products are bound to make a splash in the College Station area. Craft brewing in Texas is still a little behind where one would expect considering the size and population of the state. But Texas is slowly catching up and New Republic Brewing is certainly a sign of more great things to come.
<script type="text/javascript" src="http://w.sharethis.com/button/sharethis.js#publisher=6af90de6-efa9-4476-a0ef-8a14ea362cf7&amp;type=website"></script>